Connor Dougan, Graduate Assistant
Connor graduated from the University of Kansas in 2019 with degrees in Global and International Studies and Women, Gender, and Sexuality Studies with a minor in History. He is a graduate student in the Higher Education and Students Affairs Master's program and joined the Center for Fraternity and Sorority Development as a Graduate Assistant in Fall of 2019. Connor was heavily involved in programming efforts during his undergraduate career with student activities, community outreach and service, and class legacy initiatives. Connor is unaffiliated, but eager to learn about fraternity and sorority development as a student affairs functional area. Although born and raised in Kansas and a self-identified diehard Jayhawk, Connor is excited to experience Connecticut, and UConn, to see what being a Husky is all about.
Jose Garcia, Graduate Assistant
Jose Garcia graduated from the University of California, Los Angeles (UCLA) in 2016 with a degree in History. He is a graduate student in the Higher Education and Student Affairs program and joined the Center in Fall 2020. While at UCLA, Jose joined Theta Chi Fraternity which is how he got directly  connected to the field of Student Affairs. Prior to coming to Connecticut, he was in Student Affairs supporting the LGBTQ Center and Office of Fraternity & Sorority Life at UCLA. Born and raised in Los Angeles, Jose is excited to be in a new area and looks forward to living in New England.
Cameron Lytton, Graduate Assistant
Cameron Lytton graduated from the University of Connecticut in 2018 with degrees in both Economics and Communications. As an undergraduate student, Cameron was a member of Kappa Sigma Fraternity. After working in management, recruitment, and talent coordination for two years, he realized his passion for entrepreneurship and decided to return to school to further his education. He is an incoming graduate student in the Full-Time MBA Program and is concentrating in Business Analytics and Entrepreneurship. As a Connecticut native, and a returning alumnus to the University of Connecticut, he's passionate about working with the university to develop great Huskies moving forward.
Shea Middleton, Husky Village Residence Director
Shea Middleton is 2016 graduate of the University of Connecticut, and is the current Residence Hall Director for Husky Village. While at UConn Shea joined Phi Gamma Delta (FIJI) Fraternity and served as a student intern in the Office of Fraternity and Sorority Life. Shea received a Master of Education in Student Personnel Administration in Higher Education from Springfield College. Prior to returning to UConn as a Residence Hall Director, Shea spent a short time working professionally in residence life at Cornell University. Shea became the Residence Director at Husky Village in August 2019.
Undergraduate Student Staff
AJ Ahuja
Kyle Leite
Aracelis Figueroa
Mehak Sikka
Desiree Torres
Raina Zehra
Grace Lemire
Sydney Gray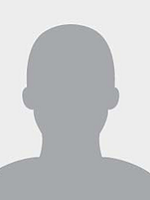 Kevin Cayo