Message from the Council President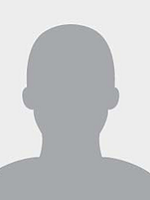 My name is Sydney Gray and I am a member of the Nu Mu Chapter of Sigma Gamma Rho Sorority, Inc. and the President of the National Pan-Hellenic Council. The National Pan-Hellenic Council commonly known as the "Divine Nine" was chartered on May 10th, 1930. The council consists of nine historically black fraternities and sororities. 
The National Pan-Hellenic Council at the University of Connecticut was chartered in May 29th, 1992 and reactivated in September 2007. Throughout that time we have gone through many highs and lows. Our council is focused on fostering a sisterhood/brotherhood amongst the various organizations in our council, increase our social media presence, cultivate interest through fun and unique programming and overall expand our presence across campus.
2020 – 2021 Executive Council