Denée Jackson, Graduate Intern: NPHC Advisor
Denée graduated from UConn in 2014 with a major in Communications and minor in Africana Studies. She joined Sigma Gamma Rho Sorority, Incorporated in Fall 2011 and was president of her chapter for several years. She was also on the executive board of the National Pan-Hellenic Council and a student intern in the OFSL. Following graduation, she continued to be a part of the OFSL staff as a Program Specialist. After a short hiatus, Denée returned to UConn in 2017 and is currently enrolled in the Higher Education and Student Affairs master's program. In addition to her work in the Office of Fraternity and Sorority Life, Denée serves as a Graduate Assistant with Husky Sport.
Alex Vann, Graduate Assistant: GCAB Advisor
Alex Vann is a graduate student in the Higher Education Student Affairs program at the University of Connecticut and has a joint Graduate Assistantship with the Department of Student Activities. Originally from southern California, Alex graduated in 2015 from the University of Redlands with a BA in both Business Management and Sociology, as well as a minor in Graphic Design. As an undergraduate he was involved in Residence Life, Alumni Relations, Student Leadership, and Chi Sigma Chi Fraternity.
Rindaanne Riccio, Risk Management Coordinator
Rindaanne Riccio (Rinda) joined the University of Connecticut in September 2017 as the Risk Management Coordinator within the Department of Student Activities. A born and raised New Yorker, Rinda received her B.S. in Public Relations from St. John's University and her master's degree in Higher Education from Penn State University. Before coming to UConn, Rinda worked at a social media marketing firm in New York City, and more recently, as a Residential Area Coordinator at Wagner College where she also advised their Panhellenic Council. She has worked closely with fraternities and sororities since joining her own sorority, Gamma Phi Beta, in Spring 2009 and currently serves a chapter alumna advisor. Some of her interests are in social justice initiatives, leadership development, public relations, curriculum design, assessment, and legal affairs.
Neo Thurston, Husky Village Residence Director
Neo Thurston Jr. joined the University of Connecticut summer of 2016 as the Towers Residence Hall Director. He then transitioned to lead the Husky Village Greek community February of 2017. Neo earned his BS in Geo-engineering from Minnesota State University and his Masters in Higher Education Administration from Iowa State University. While pursuing his graduate degree, Neo interned in athletics and housing. He also served as a Greek chapter advisor. Prior to UConn, Neo gained experience in athletics, housing, student activities, admissions and Greek Life. Neo is a founding father of the Sigma-Sigma chapter of the Kappa Sigma Fraternity and remains actively involved in the national organization.
Undergraduate Student Staff
Victoria Almodovar
Edwin Santiago, III
Damini Chelladurai
Jose Ortiz, Jr.
Jomarys Morales
Juwan Rosa
Emmanuel Augustin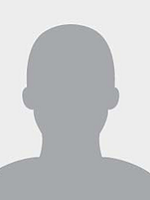 Luis Paulino, Jr.
Donice Brooks
Leana Santos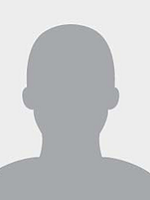 Bryant Caicedo
Catherine Soto
Philip Cruz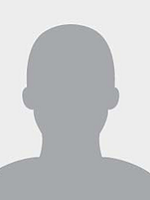 Karina Soto